Bel Air
, Beverly Hills, and Holmby Hills make up the Platinum Triangle in Los Angeles. This is where the wealthiest people in our country live. People such as Elizabeth Talor, President Reagan, Jennifer Aniston, Walt Disney, and so many more have called these hills their home. The population of the area is below 8,000 people. Bel Air is a quiet, private neighborhood with high-hedged lawns. Entry-level homes in this area are around $2-3 million, and the average price range is $10 million.

Here are some of the most interesting of Bel Air's hilltop estates, some of which are currently for sale. Also included is one of the Calabasas homes for sale.
The history of Bel Air
Bel Air was named after Alphonzo Bell, who founded the area in 1923. His wealth came from striking oil on his farm in Santa Fe Springs. He purchased a large ranch and a home and started dividing, developing, and selling parts of the property. This in turn transitioned his land into a community. He didn't want any "movie people'' coming into his community, so each buyer had to have their credentials investigated. He also built the Bel Air
Country Club
and Beach Club. His wife named the streets Italian names. The original buildings are those close to Sunset Boulevard.
Legendary Bel Air estates
There are many famous estates in Bel Air, including the Beverly Hillbillies Estate, but the newest one is currently the most spectacular. At $350 million, it is the world's most expensive home and has been under development for almost ten years. It is auspiciously named, "The One." The interior covers 105,000 square feet. It has 21 bedrooms, 42 bathrooms, and a 30-car garage. It features 26-foot-high ceilings and 360-degree views of the ocean, the city, and the mountains. There is also a four-lane bowling alley, a spa, a movie theater, a sky deck, and five swimming pools. The property is surrounded by a 400-foot-long jogging track.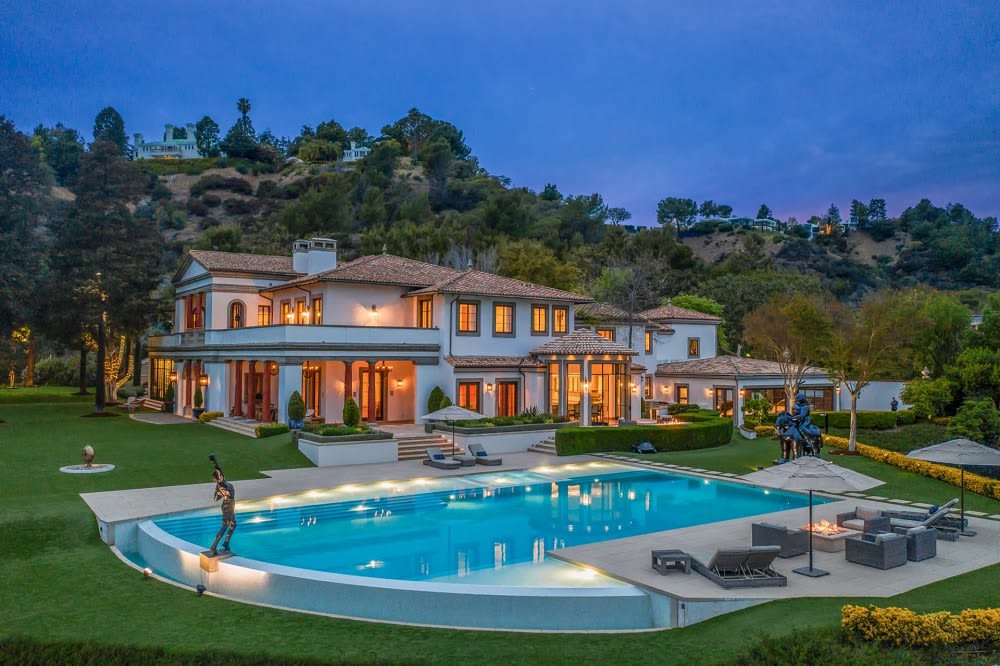 On a sprawling, 3.5-acre site, this contemporary Mediterranean estate in Beverly Hills is only 40 minutes from Calabasas luxury homes for sale. It sits on a cul-de-sac after a long driveway and private entry gates. The home has gorgeous, full-length windows and takes full advantage of panoramic views of the city and canyon from every room in the house. You are greeted in the home with its grand, two-story foyer. It is a six-bedroom, nine-bathroom home with a grand, open-layout kitchen, family room, and dining room. It features a screening room, cigar room, custom bar, and gym. The master bedroom is a suite with dual baths, a sauna, a steam room, and an office with a terrace. The separate guesthouse is a two-story, two-bedroom home with a kitchen, dining room, and living room. The estate features an infinity pool, patios, a putting green, an art studio, and an eight-car garage.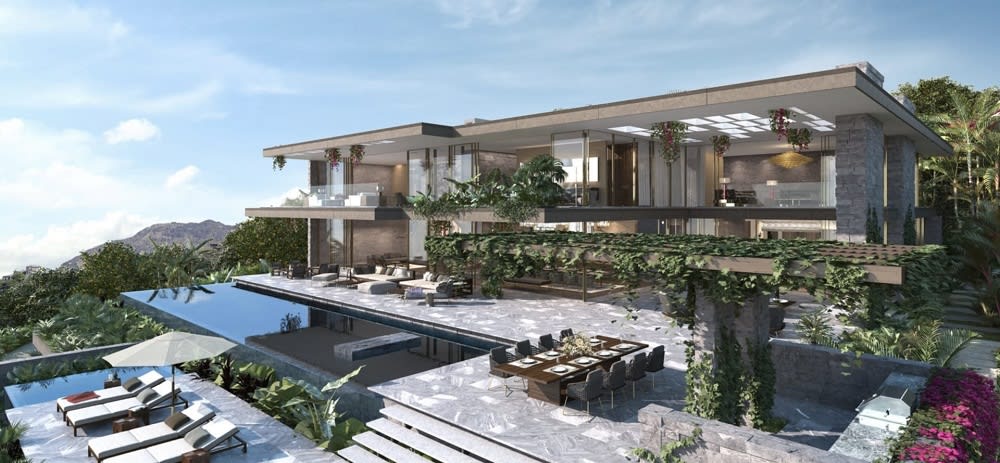 Viewpoint Collection has a new development on St Cloud Road that is an architectural masterpiece. This modernist estate features natural stone, glass, and steel in the 30,000-square-foot home and the guest house. It has a multi-level design that provides privacy and panoramic city views. It has nine bedrooms and 15 bathrooms. The large, outdoor patio has two infinity pools on two levels. The entrance from the living area and outdoor patio is seamless as it is surrounded by large glass walls and doors. The master bedroom also opens to an outdoor terrace. The one-acre lot is landscaped for luxury.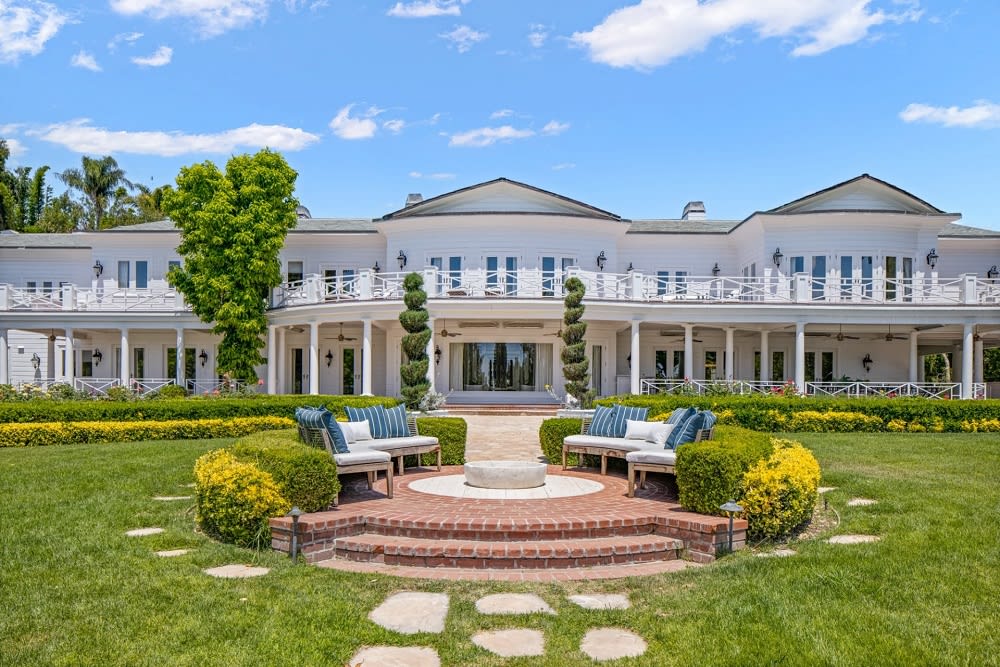 The Azria Estate in Holmby Hills, about 40 minutes from Calabasas luxury homes for sale, is Paul Williams's largest original architectural design. Williams's design is known for its ability to make grand-scale luxury feel cozy. The architecture, in timeless 1930s style, has intricate trim work and voluminous window treatments. A floor-to-ceiling Swarovski chandelier greets visitors in the dual staircase foyer. The estate has 17 bedrooms and 25 bathrooms spread over 30,000 square feet. It features another 6,000-square-foot building with a grand theater and a gold-ceiling, dome library overlooking the rolling three acres of land with tranquil waterfalls, a Japanese Garden, a French Courtyard, and a greenhouse. A glass-walled tennis court sits next to a Moroccan bathhouse and an authentic hammam.
The realtors at
The Fridman Group
have experienced luxury real estate agents in Bel Air, Calabasas, and the surrounding area. They are happy to answer your questions about buying or selling real estate and investment property.