Are you looking for a real estate agent that is committed to intentional marketing and strategy and can connect you with the right buyers?

Tomer Fridman, the agent to the stars, is a top choice for those listing luxury properties in Southern California. Here are some of the celebrities who have recently chosen The Fridman Team for their home sales and why you should also consider their services.
1. Sugar Ray Leonard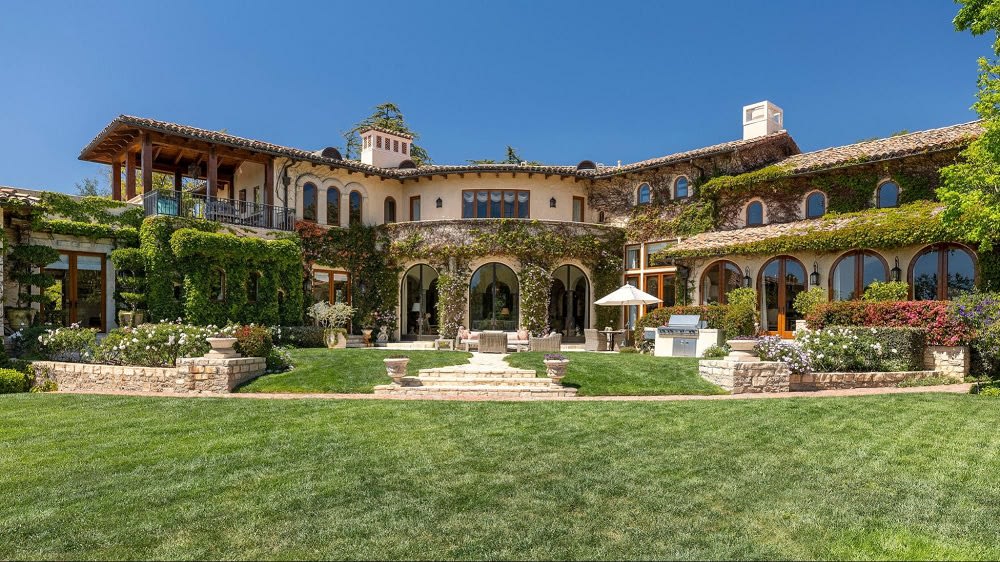 Sugar Ray Leonard
, who is often considered the greatest boxer of all time, has trusted The Fridman Group to sell his and his wife Bernadette's
seven-bedroom mansion
in the Pacific Palisades. The estate, which is listed at $46.5 million, was custom-built for the Leonards by architect Richard Landry and has been the family's home for more than 20 years. The home is located on almost two acres of private land and, in addition to the seven bedrooms, features 12 baths, a regulation-size tennis court, a wine cellar, a pool, and a guest house. As you might guess, the home of this former professional athlete also has its own private gym that Leonard also uses as a home office.
The couple not only lived in the home for two decades but they were also married in the backyard. The grounds of the home were converted into a garden with 10,000 flowers flown in from the Netherlands for the occasion.
When the Leonards were ready to sell, they wanted to work with an experienced, well-connected group that routinely helped celebrities with their real estate needs. Privacy and connection to qualified buyers were a priority for the Leonards, as was personal attention from agents who put their needs first. They found all this and more with The Fridman Group.
2. Lubov Azria
The wife of the late designer Max Azria, founder of
BCBGMAXAZRIA
, and Herve Leger, Lubov Azria, has chosen The Fridman Team to sell the couple's homes since 2008. Previously owned by writing legend Sidney Sheldon, this estate is located in Holmby Hills and spreads out over 30,000 square feet of living space. Designed by California architect
Paul R. Williams
, the first African American member of the American Institute of Architects, the home has 60 rooms and five manicured gardens.
Max and Lubov celebrated wedding anniversaries, birthdays, Oscar parties, and children's graduations in this home, and their guests always enjoyed the old Hollywood glamor that pervaded the property. Some of Lubov's favorite parts of the estate include the crystal waterfall chandelier in the front entrance and the Moroccan-style pool house.
After her husband's death in 2019, Lubov began considering selling the couple's home so she could move on to the next phase of her life. She wanted to work with a realtor who would understand the love and attention that had gone into the home and find a new owner who would appreciate it as much as she and Max had. She chose The Fridman Team because Tomer Fridman and his co-agents are able to market the property in a curated manner by understanding the timeless sophistication and pedigree of the property. Ultimately, it was listed at $85 million.
3. Sylvester Stallone
The "Rocky" and "Rambo" legend chose Tomer Fridman to help him sell the eight-bedroom, nine-bath Beverly Hills mansion he's called home since the 1990s. Sitting on more than three acres of land, the home is a shrine to the "Rocky" legend, with its numerous statues commemorating the actor's breakout role. The home also has an eight-car garage, a sauna and steam room, a private theater, a cigar room, and an art studio. It was the home of Stallone, his wife, and their children before they decided to make the permanent move to Florida. Like many other celebrities who have chosen The Fridman Group, Sly chose the real estate team because of their deep understanding and discretion while navigating deals of this caliber and for their continuous finger on the pulse of Beverly Hills — and, more specifically, Beverly Park — buyers and listing activity.
4. Pamela Anderson
Her home for nearly 20 years, the three-bedroom Malibu Colony property owned by Pamela Anderson sold for almost $12 million this summer. Pamela, who was represented by The Fridman Group, had been trying to sell her property since the spring. She initially purchased the home in 2000 for $1.8 million and put ten years and $8 million into remodeling it into her dream residence, and it showed.
The property features a central floating staircase, walls of fitted glass, a private balcony with gorgeous views, and a pool with a bar area, an outdoor entertaining space, and a gated pathway to
Malibu Lagoon
. Pamela, who chose Tomer Fridman and The Fridman Group based on their stellar reputation in the Calabasas real estate industry, sold her home so she could relocate to her native Vancouver.
5. Soleil Moon Frye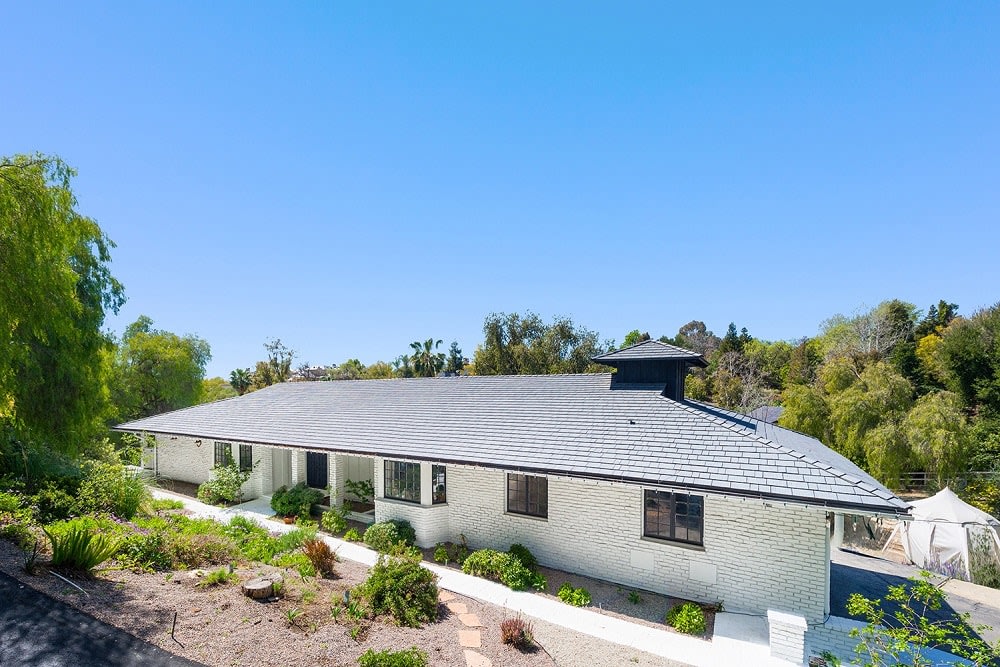 Soleil Moon Frye, famous since she was a child for her role in Punky Brewster, sold her Hidden Hills home with The Fridman Team this summer for $3.5 million. The five-bedroom, five-and-a-half-bath home has more than 5,000 square feet of living space and has a pool and spa area. Frye chose to sell her home, which she has described as having her
dream location and design
. Tomer's career-long expertise in Hidden Hills and Calabasas amongst high network and high profile individuals, allowed him to work seamlessly in assisting his co-agents in representing this sale smoothly.
6. Khloe Kardashian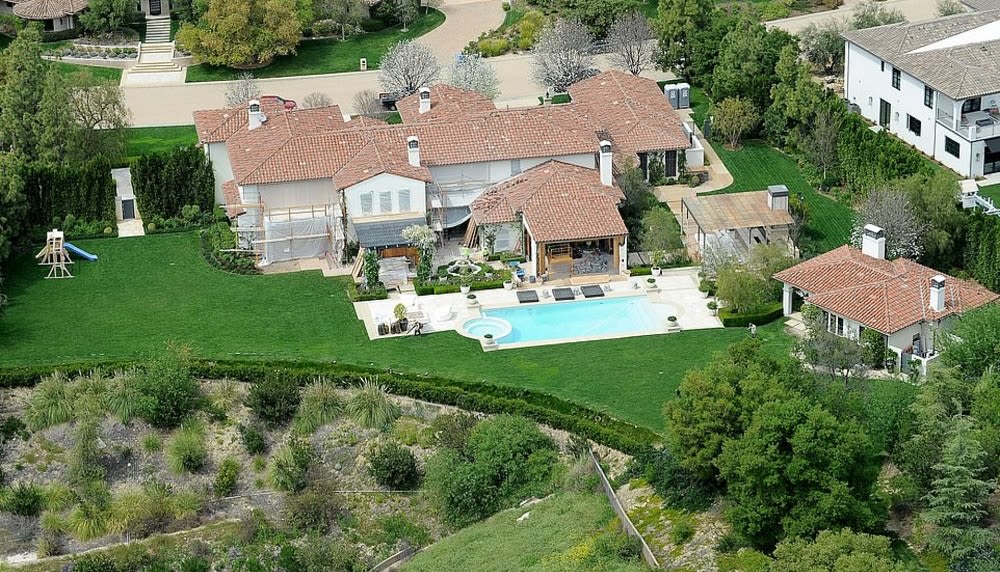 It's no wonder that Khloe Kardashian chose Tomer Fridman to sell her $15.5 million estate, as he is the go-to real estate agent for the entire Kardashian family. When it comes to Calabasas homes for sale, Khloe's pad held the title of having the highest price per square foot of any home ever sold in the neighborhood. The home, which is only one of 16 that sits on the mountain range in Calabasas, was completely remodeled by Khloe and is located in a double-gated are committed to the security and privacy of the new owner.
If you're ready to list your property in Southern California, reach out to the trusted Calabasas real estate agents on
The Fridman Team
who can handle your home sale with discretion and care.