Hottest luxury home design trends for 2022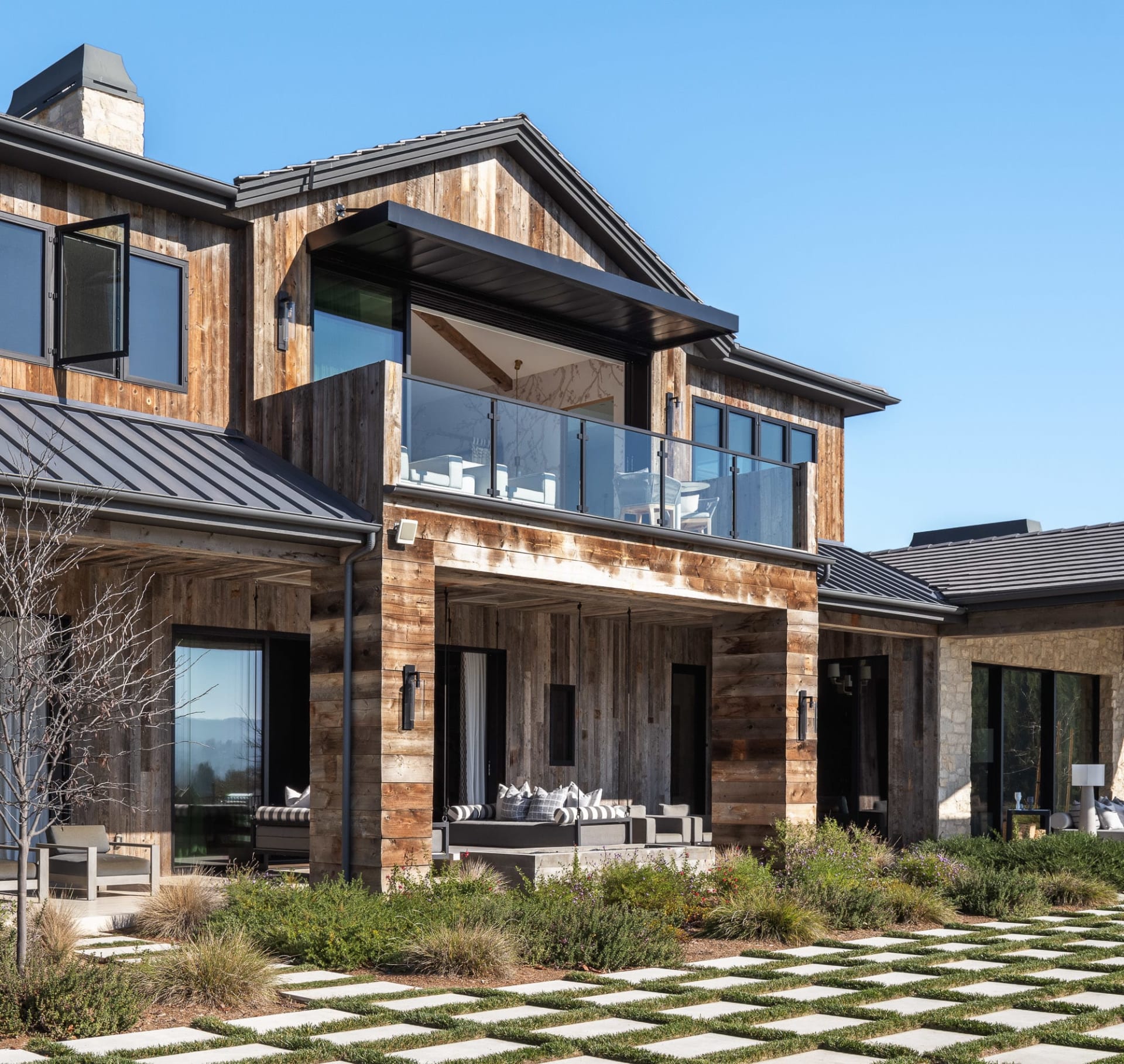 Interior design and real estate trends constantly change, so if you want to keep up with the latest fashion, you have to stay informed all the time. Whether you are buying your first luxury home or you wish to source up your existing place and make it more contemporary, you will benefit from some of the hottest luxury home design trends for 2022. When it comes to luxury, the difference always lies in details. This year, the details will focus on sustainability, well-being, and precious materials.
Luxury design choices for the well-being
Wellness is one of the hottest luxury home design trends for 2022, so a modern whirlpool bathtub is a must.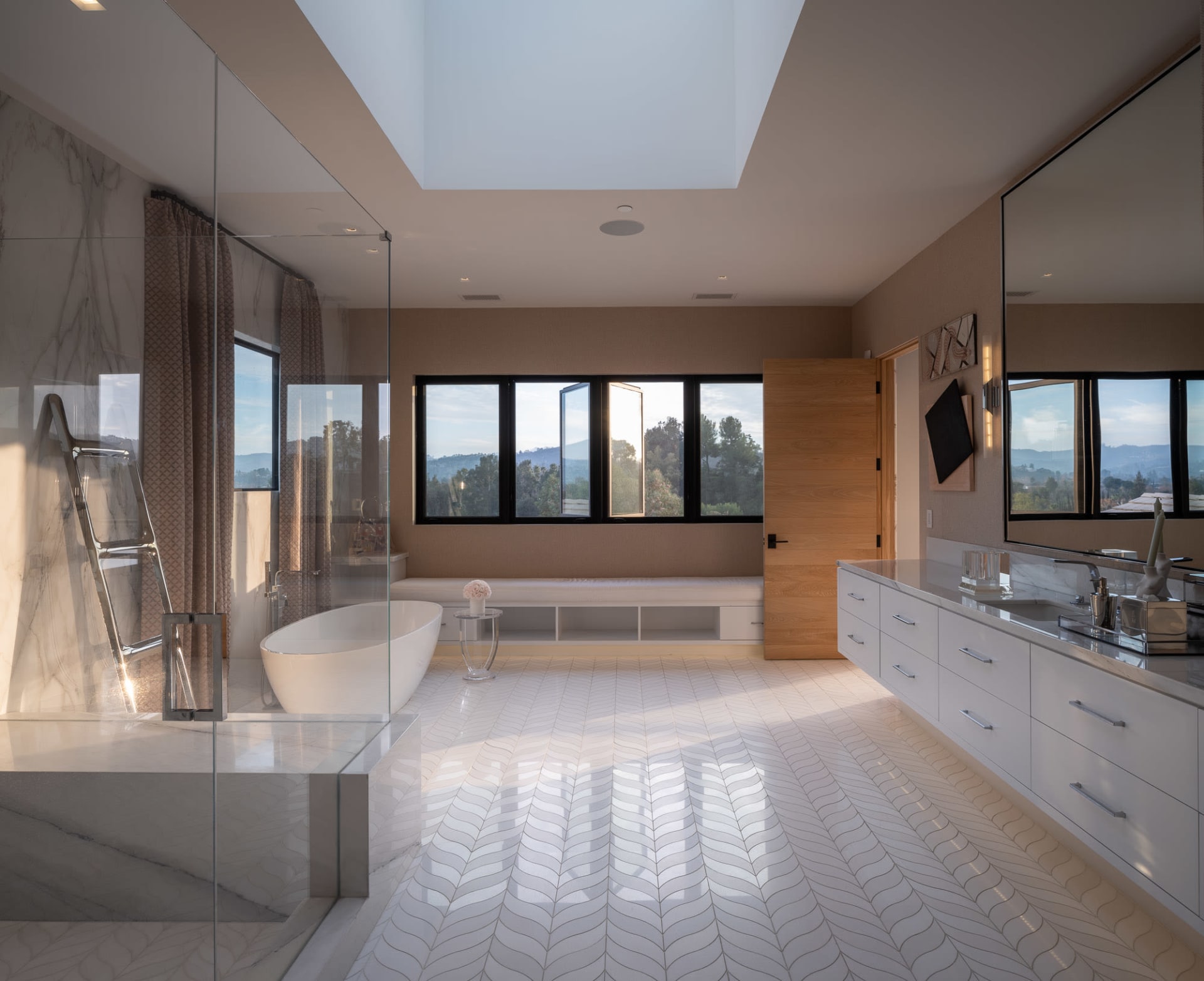 Well-being has a considerable impact on the design choices of luxury homeowners. It has been that way for a while now, and the aesthetic options that will beautify lush properties this year will continue to revolve around wellness. What this translates to in practical terms is:
Whirlpool bathtubs

Wonderfully finished wellness areas

Meditation areas

Precious materials such as natural wood

Well-equipped home gyms
Luxury home trends that reflect sustainability
Luxury and sustainability can go hand in hand. Moreover, sustainability has been a prevalent trend in practically all areas of human existence. It is also abundantly clear that being environmentally conscious and resorting to less harmful solutions in whatever we do is paramount. Luxury home design is no exception.
Furnishing your home with natural elements is one way to go about it. Eco-friendly accessories are also a nice touch. Finally, up-cycling is and will be a fantastic solution. Up-cycling means taking old pieces of furniture and repairing them so that their value increases significantly.
What is more, the trend of repurposing pieces and materials and incorporating vintage designs into luxury homes began towards the end of 2021. Despite the process of recycling and repurposing the old, the affluent aesthetic must remain unspoiled. Finding a perfect balance here could present a unique challenge for interior designers. Still, it is also an incredible opportunity to create something special and never seen before, which is the most remarkable feature of any luxury residence.
One piece of advice when implementing up-cycling or even luxury DIY elements is to pay special attention not to compromise the home's overall aesthetic. Carefully consider the style, shades, and materials of pieces you wish to add and how well they will play with the rest of the interior.
Luxury homes can't go without luxury materials
Wood, marble, and other luxury materials will always be in vogue.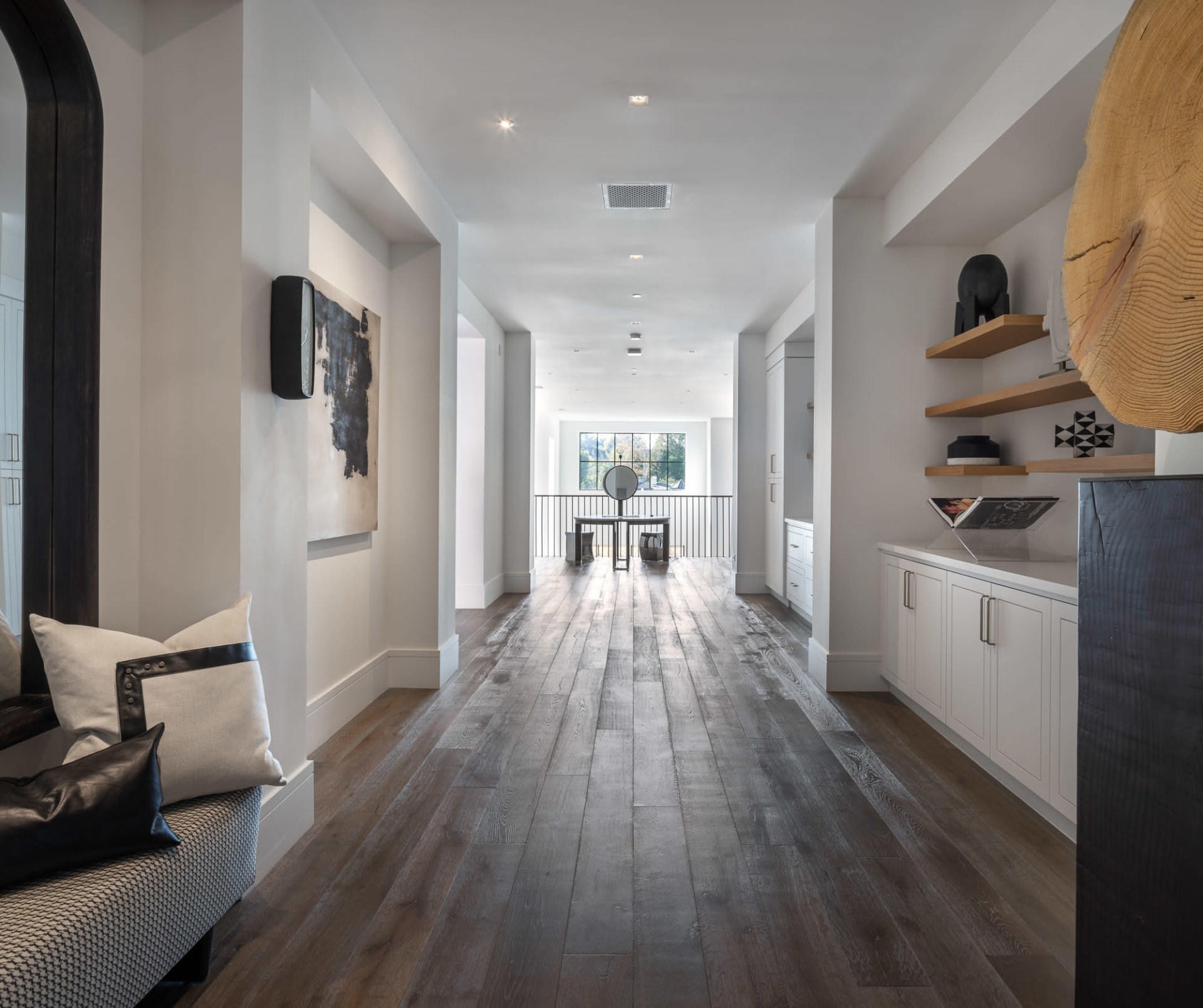 There has always been strong demand for luxury materials such as marble, natural stones, gold, or granite. Despite the raging pandemic, things have not changed in this respect. These materials add to the greener way of life given their durability, longevity, and low environmental impact. In addition, the trend towards a more sustainable way of life encourages people to consider where these materials come from.
One of the popular material choices in luxury homes is warm wood. Our homes are where we relax and enjoy our free time. One way to create an environment where this is possible is to use such natural materials. Warm wood is a soft and soothing option that provides a welcoming vibe and creates a comfortable space in any home.
Romantic and sophisticated style
Also, since we have been cooped up in our homes more these past few days, it's only natural that we want to make them as pleasant to be in as possible. Some romantic design ideas have the power to transform a home into a relaxing and warm oasis. Moreover, such designs typically tend to be more sophisticated and affluent-looking.
Upon mentioning the word romantic and sophisticated in interior design, laced materials and scalloped ceilings often first come to mind. Incorporating these elements may pose a design challenge if you live in a more modern home with sharper lines and a more angular layout. However, it also presents a fantastic opportunity to create an unexpected and unique combination of the two.
One way to create a more sophisticated style is with lighting fixtures. For years, luxury homes were dominated by bronze, alabaster, or blown glass lighting solution, which are undoubtedly attractive options. Now, we can expect more blanket-shaped chandeliers with cast glass details. These are a perfect focal point for the living space and have a fantastic way of framing the entire area. Artwork is another way to make the place look more romantic. Pastel shades are particularly interesting.
Of course, transporting such delicate items as art pieces and chandeliers requires special attention. The best way to go is to hire white-glove services and have professionals handle items with the utmost care to ensure they arrive at your place safely and intact.
Softer lines in the kitchens
Softer designs will replace sharp lines in the kitchens.
Alt: A beautiful kitchen that represents the hottest luxury home design trends for 2022
One of the luxury home design trends in 2022 is the shift from sharp and hard lines in kitchens to softer design solutions. For years, sharp lines and strict shapes have been used to create a bold aesthetic in the entire home, but particularly in the kitchen.
Possibly due to the pandemic and more time spent cooking at home, it is likely that the new design will feature a softer and more relaxed vibe in the kitchen. What this translates to is:
Round edges on cabinetry and countertops

Careful use of decor to make the kitchen feel more lived-in

Introduction of pictures to move attention from harsher edges
Such changes will make the kitchen more welcoming and warmer.
Color schemes for luxury homes
In 2022, we can expect to see some unexpected and daring color combinations. For example, salmon and cherry combined are an excellent option. They are romantic and unusual, and if carefully paired with other elements in the room, they can bring a unique sense of luxury. Mustard and mint are also incredible options, as well as lilac and orange. They are exciting, playful, and joyful without being overpowering and too dominating.
To make interiors come to life, instead of sticking to two tones of color, designers might want to add another shade (or two). Making unexpected combinations adds personality and edge to a home.
In general, warmer tones will dominate 2022, as well as earthy tones that help us feel more connected to nature. Here are some examples:
Honeycomb shades

Olive-yellow tones

Maple and cherry colors
Lilac and dark navy are also going to be among popular choices. They are all excellent options for accent pieces and details.
Final comments
Luxury home design trends for 2022 tend to create a more relaxing and soothing atmosphere. There is also a tendency towards more environmentally friendly living, which is reflected in the design choices. Real estate trends constantly change, and it's essential to keep up if you want to have a contemporary home. These predictions show a change from modern designs, sharp lines, and minimalism towards warmer and more welcoming styles.