Luxury Home Improvements That Impress Buyers
Thinking about selling your property but aren't sure if you'll be able to get the price you want? Perhaps your home isn't in the ideal shape right now, or maybe you just want to make the most out of your sale so you can buy that brand-new abode you've been daydreaming about. Whatever it is, an upgrade or two around the home will do the trick! And given that receiving the best offers hinges on your boosting your property's resale value and impressing the buyers, we strongly suggest you invest in some high-end features that are bound to help you get ahead of the market in California. After all, who wouldn't like watching their favorite movies or sports events in their full glory on a giant home cinema screen? Interested? Then keep reading our list of the best luxury home improvements that you can make to impress buyers.
Indoor Bar
Everybody likes cocktails! Why should you have to go out to get some when you can have the same experience in the comfort of your own home? The thing about it is – when searching for that dream home, the buyers aren't just looking to buy a place to live – they're looking to invest in what could be their dream lifestyle. Take this into account, and you'll be well on your way to creating your own excellent bar ambiance with polished décor, shining equipment, and a top-shelf liquor selection. Who can resist that? An indoor bar will not only be a hit with your friends but also with potential buyers and can also significantly increase your home value.
Steam Room
One of the biggest trends in luxury home design this year is designating space for wellness and relaxation. And, even if you aren't one to follow trends blindly, you honestly can't go wrong with a sauna or a steam room. It's perfect for those who value their free time and use it to destress. Your potential customers will be blown away and willing to spend a few additional hundreds, if not thousands, of dollars to obtain it. After all, adding something so distinctive to your property can make it stand out in a market crowded with expensive homes and flats.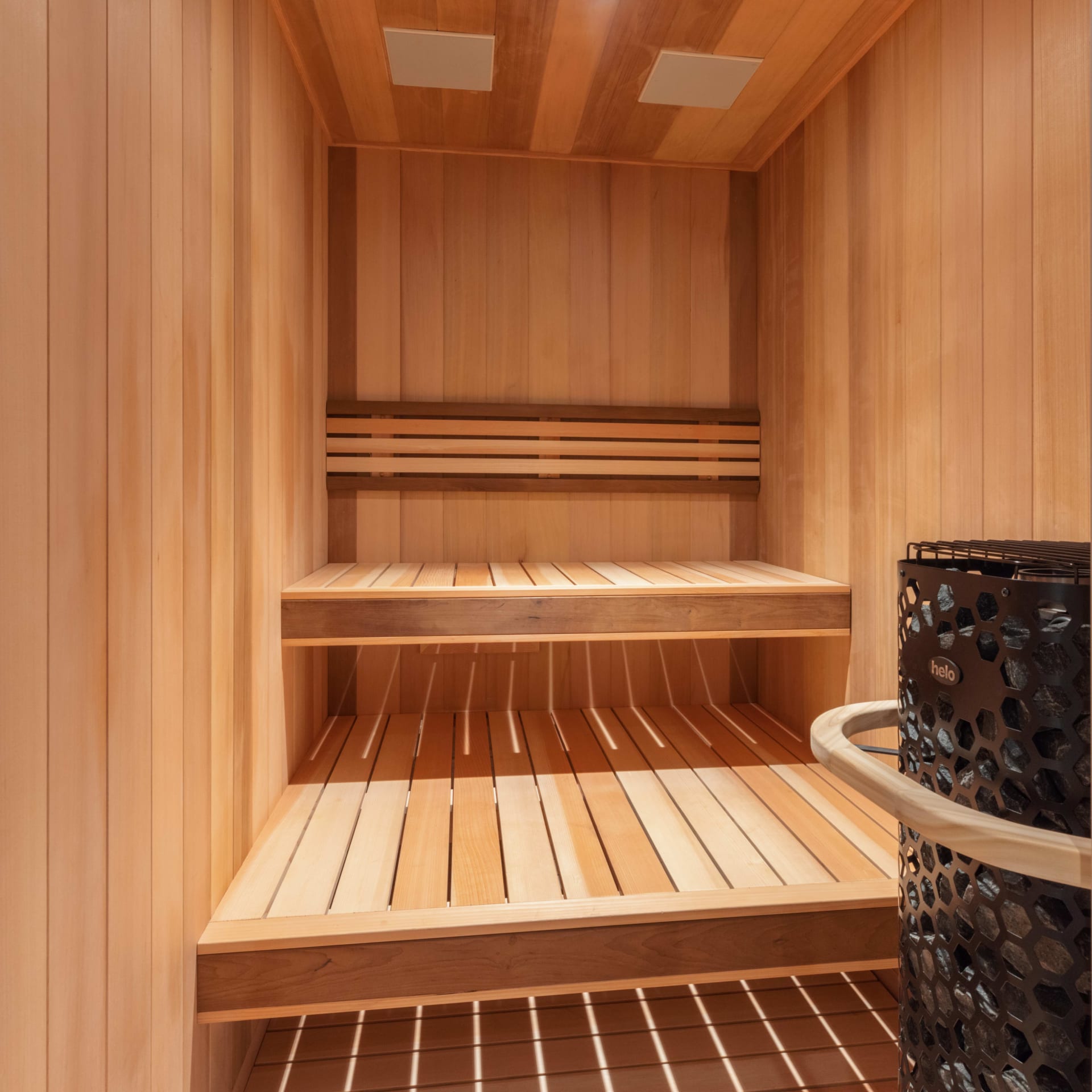 Home saunas and steam rooms are very popular and can significantly increase your home's value.
Smart Technology
In the past few years, technology has evolved to levels most of us regular people can't even comprehend yet. That's why it's no surprise we saw an increase in the popularity of smart homes. Last year, smart homes were one of the hottest luxury home trends, and it seems that things haven't changed much since. Smart appliances are becoming an ever more important feature for house purchasers as technology improves. With a smart thermostat, refrigerator, doorbell, home monitoring system, and even an electronic home personal assistant, innovative home technology can be integrated into any home - so why not add it to your own?
Home Theater
While on the subject of technology, smart appliances aren't the only technology-related thing that can help you boost your home's value. If you're considering luxury home improvements, you shouldn't underestimate home theaters! A large projector and a high-quality sound system in a possible new house will wow any buyer in California. Furthermore, while this all seems opulent and pricey, it is really less expensive than simply purchasing a new TV.
Improved Landscaping
When preparing your home for a sale, never forget the curb appeal. Many people forget about this when staging a home, even though it's super important. The first thing your potential buyers will see is your home's facade and lawn. Improving the landscaping in front of your house doesn't have to be a complicated or expensive undertaking, but it can have a huge impact! Having your grass mowed and your yard maintained on a regular basis is sometimes enough. Of course, if you believe that a more significant change would benefit you in the long run, go ahead and do it. For example, you may find a landscaping specialist who will ensure that your backyard is transformed into a lovely green haven.
Renovate The Basement
Does the house you're selling have a basement? If yes, you're already ahead of the game in terms of getting a good deal. Why not make that basement appealing and expand your lead? You can accomplish that by transforming your basement into a more appealing and functional room. For example, you can turn it into the before-mentioned home theater or a fun entertainment space replete with arcade games and a ping pong or pool table. You can use this as a room where you'll invite all your friends to hang out or host a game night.
Heated Floors
Heated flooring is an excellent addition to any luxury property. However, compared to some other upgrades, heated floors can be expensive to install, but they pay off in the end. An improvement like this can significantly raise your home's value. And, it makes perfect sense when you think about it. Who doesn't love feeling warm and cozy in any part of their home? Just imagine how unpleasant it is to step out of the shower onto chilly tiles, and it will be clear why heated floors have grown so popular in recent years. Moreover, you may even choose a heating system with a built-in specific timer that users can set ahead of time so that when they get up in the morning, the floor is already warm, and they can fully enjoy their morning shower.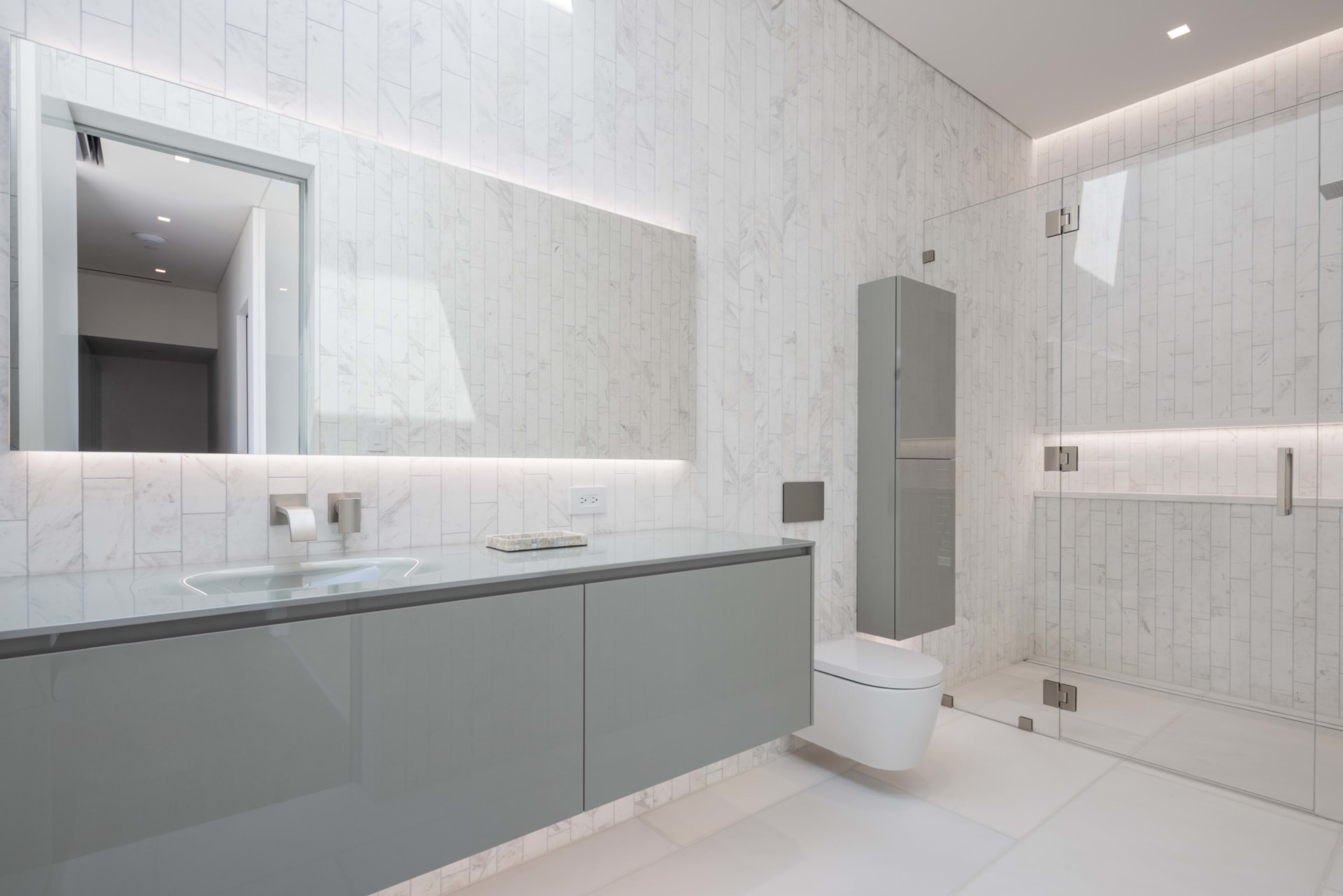 Heated floors are another great example of a luxury home improvement that can boost your home's value.
Plan ahead
Since you're thinking of putting your home on the market - if you haven't already, that is - you're probably going to have to move out of the home you're selling soon. However, planning a move and selling a house simultaneously can be quite a challenge. You'll have to juggle so many things and responsibilities at the same time. Moreover, if you're moving out of California, things can get even more complicated. And making high-end improvements around your property requires time and your full attention. That's why you need to have a solid plan. To take some load off of your back, you should consider hiring local long-distance movers. They can take care of everything moving-related, and you can just get settled, meet people and start over far away from your past life.
Final Thoughts
As you can see, there are several luxury home improvements you can make that can truly transform your property into a paradise that will impress your potential future buyers. However, you must make sure you think everything over before making any modifications. Really think about what improvements make the most sense in your current home and are prevalent in your area. You don't want to end up investing more money in renovations than what you will get in the end when you sell the place.