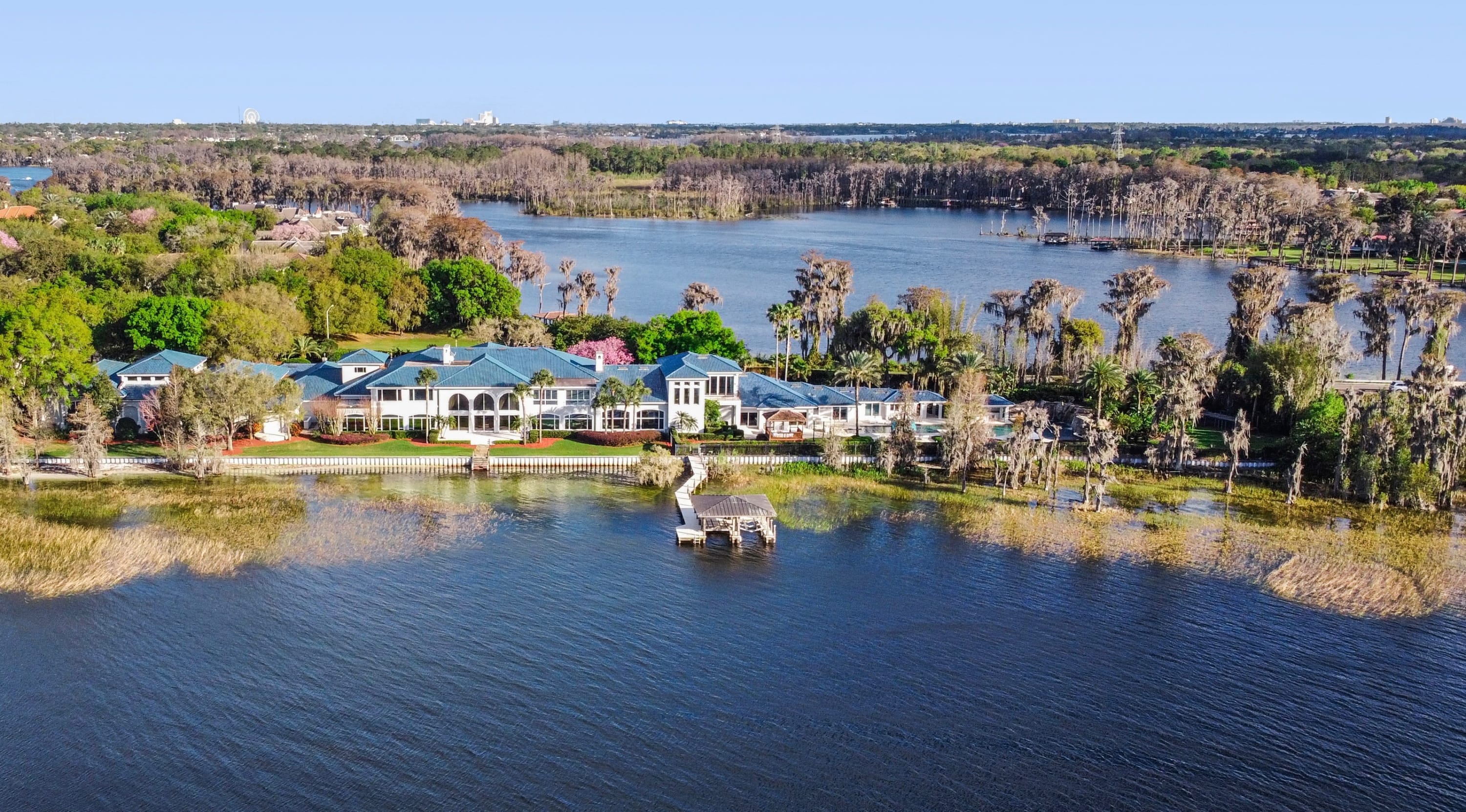 After a Pending Sale Fell Through, the NBA Star Has Repainted, Remodeled and Put the 31,000-Square-Foot House Back up For Sale
Former basketball superstar Shaquille O'Neal's mammoth Florida estate has returned to the market with a facelift, a new brokerage and a $16.5 million price tag.
Back in January, and after three years on the market, it looked as though the 15-time NBA All-Star
had scored a buyer for the supersized spread
in Windermere, but a sale failed to materialize after the contract fell through.
To prepare the lakefront property for its return to the market last week, Mr. Hillman focused less on its famous 7-foot athlete owner and more on the house itself, while embarking on some cosmetic changes to the home, he said."
We did some painting, remodeling," Mr. Hillman said.
Updates included restaging the entire interior, staging the pool area and the summer kitchen, and chemical pressure washing the driveway and house.
Mr. O'Neal, 49, has owned the 12-bedroom home for close to two decades, having bought it in 1993 for $3.95 million, records with PropertyShark show.
In mid-2018, he listed the home for the first time for $28 million, almost double the home's current asking price.
Befitting its big-name owner, the mansion is loaded with upscale amenities.
There's a cigar and wine room, a custom-designed theater with 10 reclining seats, a walk-in safe, a chef's kitchen, an aquarium room, a 44-foot-long office, a recording studio, and—most fittingly of all—a 6,000-square-foot indoor NBA-certified basketball court.
There's also a 95-foot, resort-style swimming pool, and a showroom-style garage with space for upward of 17 cars, according to the listing.
Mr. O'Neal could not be reached for comment. Former agents on the home previously said he decided to sell the home because he spends more time in Atlanta, where he works as a TV sports analyst for TNT, Mansion Global previously reported.
Article Courtesy of Mansion Global
Read the Full Article Here