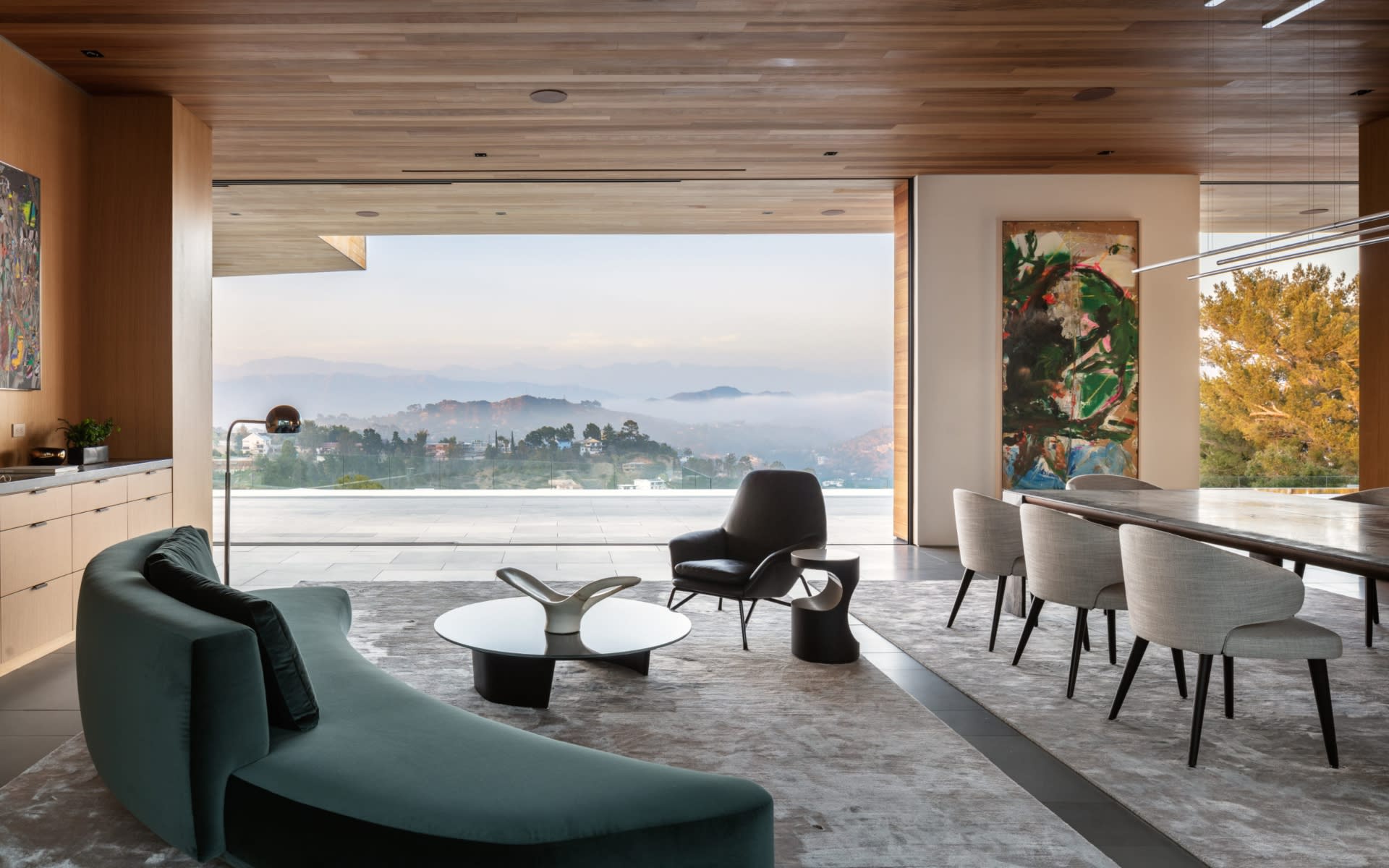 There are few better addresses in Los Angeles than in Beverly Hills, especially in Trousdale Estates neighborhood, and one of its most expensive listings from architect Noah Walker just hit the market.
It is the only three-story home in Trousdale Estates, a neighborhood at the foothills of the Santa Monica mountains, which is why it's even more sought-after. On the market for $46 million, the home is set quietly on a hill at Carla Ridge surrounded by 1.2 acres (the largest lot in the area). Architect Noah Walker of Walker Workshop designed the home, and he is known for his modern-style homes throughout Los Angeles. This house is also a modern marvel.
The house has a minimalistic and modern aesthetic, with light-wood ceilings and a giant staircase alongside a glass railing and exposed concrete walls. Its interior resembles that of an art museum, with meticulously placed in-ground lighting and a grand, airy space. While fine art decks the walls, the inadvertent shadows created by the interior architecture create a serene and interesting vibe throughout the home. Each three levels are completely private. Outside, these are connected via dimly lit stone steps and lush foliage at every turn.
Read Full Article Here
.